Find a traveling companion as travel companion for a trip through Germany, Italy and Austria? No, this is not a question but our offer. And also no, this is not a job board and thus find interested will also find any jobs or jobs.
Traveling companion for VIP travelers.
There are many reasons for a tour couriers to take a trion to complete. Here are some examples:
As shareholders on cruises.
For seniors with a disability support.
As courier on hiking trips.
If there is to be more than a tour guide.
As a driver or chauffeur for a luxury sedan or SUV.
Your company has guests from abroad and you want to complete support.
For planning and booking a trip.
Because you prefer rather inconspicuous to travel.
You remember the profession of professional VIP escorted tour is not there without reason.
The tour guide is varied.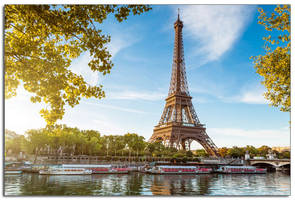 Escort, escorts and trip voyager are completely different areas, moreover. As a trip voyager, we are flexible and adapt to the needs of travelers on. However, we are neither incidental nor an escort service. We only offer reputable services.
Disadvantages of group travel.
A significant disadvantage if one transacts a group trip, here are the fixed schedules. You have just found on your luxury travel a great place already calling the bus driver to drive on. If we accompany you, then there are no such limitations, unless the journey is spontaneous and flexible. Another advantage of individual travelers or small groups is that one does not have to perform in the airliner air travel. A private jet is flexible and adapts to your needs perfectly.
Germany.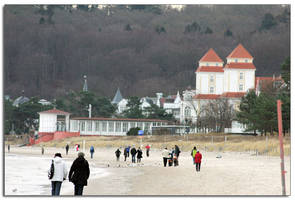 The Federal Republic has much to offer. Starting in the north with the cities of Hamburg and Berlin, which have many attractions. The islands of Sylt and Rügen have your own Charm, generally the Baltic Sea is always worth a visit. To relax is suitable, for example, the Binz. From there you can make beautiful trips and for example PRORA (should once the largest KDF-Bad will) visit or a treetop walk. For this purpose, the beautiful sandy beaches suitable for long walk outdoors courses. Luxury hotels ensure that you can relax in winter in the late afternoon in the wellness areas. Evening when the sun goes down, you can enjoy that panorama of the Baltic Sea.
From Berlin to Dresden is approximately 2 hours by car. There is right in the middle also luxury hotels. In addition to the Semperoper course is also the historical center with his kennel worth seeing. Further south Bavaria is with its lakes, castles and mountains. After consultation even private tours of the Neuschwanstein Castle are possible on certain dates. The Monasteries Andechs and Reutberg or their brewery are particularly interesting for foreign travelers.
Austria.
The Republic is very diverse. Ranging from Lake Wörth on the Hochalpenstrasse am Grossglockner and the Alps in Tyrol. It is known the country for good food and beautiful panoramas. With luck you sighted at higher altitudes even times a groundhog. Kitzbühel is one of the places that are visited by VIPs like. In Seefeld in Tirol there are, for example, in the center, this luxury hotel Klosterbräu, here travelers can enjoy your stay.
Italy.
About the writer or the Timmelsjoch fast approaching the Mediterranean atmosphere. If it is not too hot, a visit to the lake is worth seeing. In about 125 minutes from there you can reach Venice, the city in the water. Although the city is up in the evenings almost always crowded, you should leave this place in a tour under any circumstances. A short stop at Lake Como recommended. From there, it is also not far to Switzerland. The drive to Monte Carlo takes around 4 to 5 hours.
Whichever route you need a traveling voyager? We look forward to your inquiry.